GDI Helps Businesses to Solve Problems

Global Diesel Innovations (GDI) is committed to serving companies across the USA by providing them with most innovative fuel enhancement technology available today.
Many companies are looking for ways to reduce expenses, keep their equipment running better and longer, to cut toxic emissions, and to grow their businesses while making a difference in their communities.  We partner with companies to help them solve those challenges and to prove the benefits of using Xp3 products in all their fuel consuming equipment.
Headquartered in Maple Grove, Minnesota; GDI is proud to partner with Xp Lab by serving as the Master Distributor of Xp3 products in the United States.  GDI has the infrastructure, experience, and expertise to offer affordable and effective solutions to common fuel and maintenance related problems that companies are facing today.
About Xp Lab and Xp3 Products
Proven Track Record of Quality Products and Results

Xp Lab was founded in the early 1990's with the goal of developing effective solutions to problems that fuel and oil were causing.  Since that time, fuel consumers have been faced with increasing challenges including ultra-low sulfur diesel, ethanol and biodiesel blends, and new engine enhancements that require better quality fuels.  In state-of-the-art laboratories in the USA and other parts of the world, Xp Lab continuously invests in research and development to confront these ever-changing issues to help companies across the world to protect their equipment.
Xp Lab's global headquarters are located in San Diego, California.  Xp Lab is proud to partner with companies across the world through a complete line of Xp3 products including fuel enhancers, biocides, lubricants, cleaner/degreasers, and more.  Xp3 products are currently sold in 27 countries and Xp3 fuel enhancers treat over 1 billion gallons of fuel annually.
Xp Lab's employs rigorous quality control standards, which ensure that GDI customers receive quality products and results every time they use Xp3 products.  (ISO 9001)
Master Distributors in 27 Countries

Xp Lab has built a global distribution network of

master distributors

in the following countries: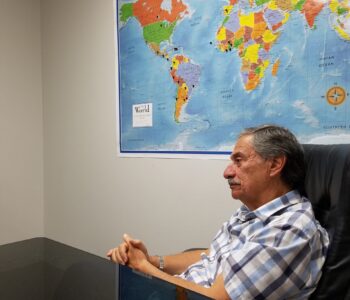 Mauricio Deicas – Founder of Xp Lab
Angola, Africa
Argentina
Burkina-Faso
Bolivia
Brazil
Canada
Chile
China
Columbia
Dominican Republic
Ecuador
El Salvador
European Union
Ghana
Guatemala
Haiti
Ivory Coast
Malta
Mexico
Panama
Peru
Phillipines
Puerto Rico
Taiwan
Togo
United States
Uruguay